Creative Processes - Why?
---
Creative processes are what we use whenever we perceive and solve a new problem. They're at the root of human problem solving and innovation. Combining traditional process thinking with creative processes will make for new solutions, growth and thriving organizations.
Creativity is key for innovation
Processes describe the way values are created
Combining the two will create new solutions to issues
Enhancing knowledge to improve performance
Creative Processes will embrace your transformation through Creativity, Innovation and Growth in order to meet your aspirations, challenge your comfort zone and make sure you become what you aspire.
Advisory Firm - Why?
---
Advice on making a business, group, department or entire organization function optimally is traditionally done by a content expert. We believe that the real experts are the people in the organization and it's more effective to unleash that expertise. Together, we are making "it" better.
A jointly created report
Insight creating workshops
Training focused on knowledge building
Mentoring and coaching
Company-Wide Transformation
Hi3 delivers solutions that augment your strengths and delivers them in your choice of format that's best for your organization. We will stand by your side and support you throughout the challenge. Navigating in Complex Environment and Business Systems demands a Creative Process Advisory Firm.
How it all began...
---
We've discovered that many organizations are hindered in creativity, innovation and growth. These situations are described in our blog The Five Dysfunctions.
In order to minimize these dysfunctions, a people driven mindset has to prevail so that organizations and co-workers can grow and long term profit will be delivered.
This is how Hi3 started!

The more co-workers try to improve performance, the system response is often negative. There is an urgent need to transform the system to a more human friendly design.

When co-workers take on new and more complex work tasks the organizations will grow and innovation will prevail.

But organization and co-workers need to find their own process to change so that they change from within.

When insights and confidence grow, co-workers will start to find new solutions to old issues and innovation will grow as well.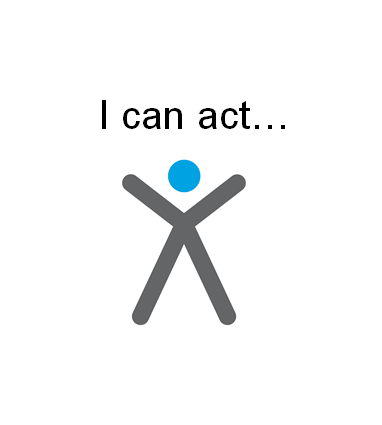 Making "it" better is a never ending challenge so when you have accomplished the first set of targets you need to find new ways to continue to improve performance. Hi3 will stand by your side throughout this endeavor.
Hi3 - a Creative Process Advisory Firm - with a core passion and driving force for transforming through Creativity, Innovation and Growth was created to help your organization meet these challenges and provide the support and guidance you need.
For the Individual...
In todays now,now,now economy new skills are asked for in a higher and more demanding way then ever before. People growth are key for organisational success. We will stand by your side and support you through out the challenge.
Mentoring - growing with greater confidence
Coaching - self development with a coach
Training - building knowledge
Speaking - broadcasting insights
Networks - experience exchange in real life
Co-workers that can act and thrive will make your organization successful
Make an appointment to start your development process now.
For Many...
Experience Hi3's "High Involvement" way of working and innovative solutions. Find a driving project for one of your burning headaches.
Example of projects:
In-Sight - Long Term Opportunity Platforms
Business Model Innovation - New ways to capture value
SMART Processes - Improving performance, unleash potential
Business focus workshop - Create common view on business priorities
Driving projects that will show "it" is possible
Inspired! Contact us now to further explore best way forward for you.
Company-Wide...
Navigating in complex environment and Business Systems demands creative processes. We will stand by your side and support you through out the challenge.
Company wide transformation process:
Preparation => finding driving projects
Build launch platform => nail "it"
Scale "it" => moving swift and focused
Monitoring and capture results => winning
The company wide approach can be designed with or without internal Transformers. In any case we use our unique ONE TEAM APPROACH.
Successful organizations create and attract successful co-workers
Have your assistant book a meeting to explore how we can together design a transformation process for your organization.
Pontus Rystedt
CEO
Pontus has a passion for learning, development and improvement. He is always looking of new ways to add and share value, to create better products and to deliver great customer experiences. He also believes there is a better way to lead organizations. This passion and conviction led him to found Hi3 - High Involvement Innovation Institute.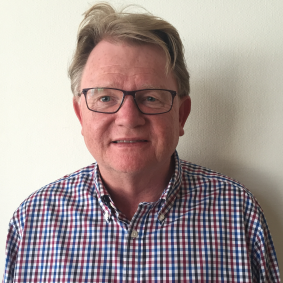 Göran Engberg
Chief Knowledge Officer
Göran has been active in the Swedish and International Management Consulting Industry for 25 years. He has developed consulting methodologies and tools that enabled organisation to meet their targets. He has also been working closely with Dr. Igor Ansoff in developing the Ansoff School of Thoughts and Alan Brache in developing the RBG methodology.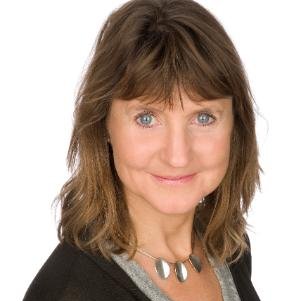 Kristina Wojnicki
Business Development
Kristina has long experience from international executive positions e.g. CEO, Head of B2B and B2C, both on subsidiary and corporate level, as well as family-owned operations. She is an innovative entrepreneur with a genuine focus on people. She has a passion for coaching and mentoring and loves to see people and organizations grow.

Hi3 an accordion organization
---
In today's now, now, now economy new skills are asked for in a higher and more demanding way than ever before. Therefore Hi3 AB is an accordion organization.
We work in networks and are building a competence community, partnering with front line universities, practitioners and businesses with the objective to make them available to you.
Through our core team, you have access to top competencies all around the globe.
Address
Drapavägen 31, 224 74 Lund, Sweden